Aussie supermodel Elle Macpherson is celebrating a major milestone this week, her one-year anniversary with her American musician boyfriend, Doyle Bramhall.
Macpherson, 59, who gained the nickname 'The Body' in her modelling years, shared a gushing tribute to Bramhall, 54, on Instagram on Wednesday.
Macpherson shared a series of pictures of the pair together to her more than 700,000 followers and wrote in her post: "Life beyond my wildest dreams they say".
Watch the video above.
READ MORE: Kylie Jenner and Hollywood star's secret romance confirmed
READ MORE: Joe Jonas 'files for divorce' from Sophie Turner
This week also marks 20 years of sobriety for Macpherson and she posted her Alcoholics Anonymous badge earlier this week.
"As I celebrate my 20 years anniversary this week… I am also celebrating 365+days of heart expanding bliss," Macpherson wrote in her post, tagging her man.
"Our friend @ninamorris calls us Nomadic Lovers – So I've chosen some of my favourite images from around the world," she said underneath pictures of the pair travelling the world together.
READ MORE: 'I'm not dying from this': Supermodel's double diagnosis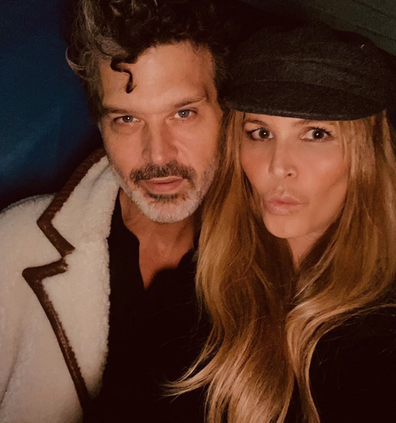 For a daily dose of 9Honey, subscribe to our newsletter here
Images included a shot of the pair kissing underneath the Eiffel Tower in Paris and exploring sights in Asia.
Another shot showed the pair wearing matching blue scarves in the Saharan desert in Morocco.
"Real travel requires a maximum of unscheduled wandering, for there is no other way of discovering surprises and marvels, which, as I see it, is the only good reason for not staying at home," she added.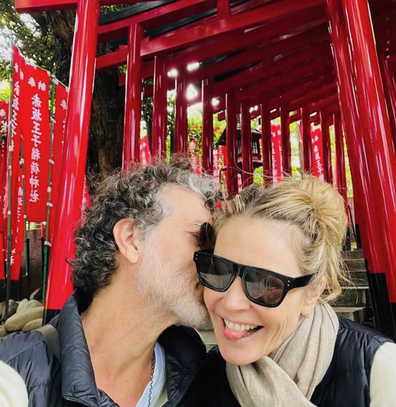 To mark her milestone 20 years of sobriety, Macpherson shared a picture of her Alcoholics Anonymous tri-plate token on Instagram alongside two inspirational quotes.
"This a wonderful day. I've never seen this one before. Maya Angelou," one quote read.
The other went: "The meaning of happiness consists in three elements – freedom, gratitude, and the sense of wonder. Life is not a problem to be solved, but an experience to be had. Alan Watts."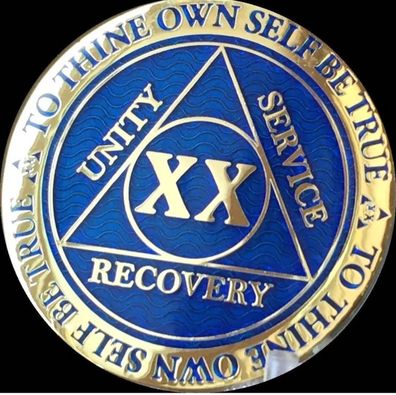 'I actually got sober when I was 40. I felt like I wanted to spend time in introspection,' she previously told Gritty Pretty.
Wellness entrepreneur Macpherson and Arc Angels musician Bramhall went public with their romance in December.
The model shares two sons, Flynn and Cy, with her French financier ex Arpad Busson.
She was last known to be dating Andrew Wakefield but the pair split four years ago.
Father of one Bramhall split from Bridget Jones star Renée Zellweger in 2019.