When it comes to conquering boho style, it can be a pretty daunting task. Free-spirited, 70s-inspired, and romantic are all words to describe bohemian fashion. But how can you bring bohemian clothing into your everyday wardrobe?
While we all may not want to look like we just got back from a music festival, there is nothing wrong with adding a touch of boho attire whimsy to your outfit. From its beginnings to rising and modern-day trends, find out more about bohemian style below.
Boho Style: The History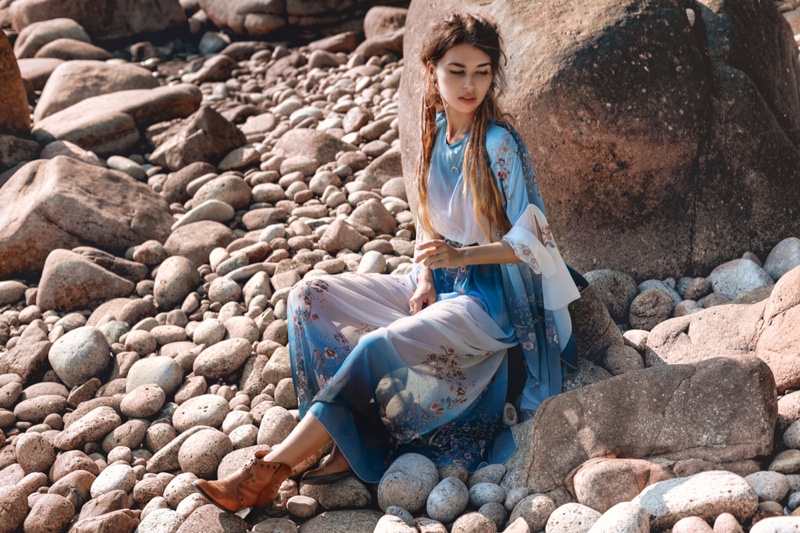 Boho style, characterized by its free-spirited and unconventional approach to fashion, emerged more broadly as a counterculture during the early 19th century. This period was marked by the Romantic movement, which celebrated individualism and artistic expression, elements central to bohemian fashion.
They were rebellious and decided to dress more casually and relaxedly with bohemian chic clothing. Artists and different subcultures always wore these styles, but it wasn't until the 1960s that it expanded worldwide. It was the era when everyone went crazy for comfortable clothes, floral prints, and maxi dresses.
Today, the aesthetic remains popular, and women worldwide love it because it allows them to express their authenticity and feel comfortable in their clothes.
How to Dress Bohemian Chic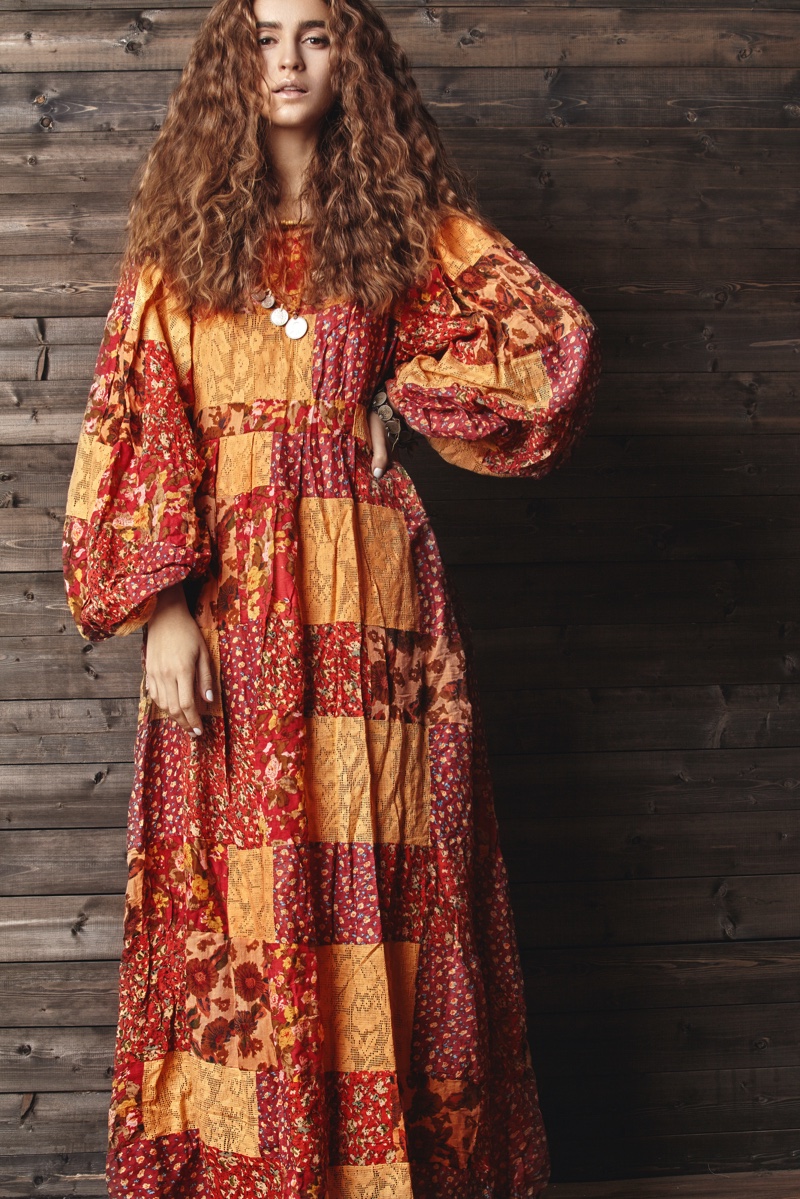 Many modern-day trends have origins in boho style. You maybe just haven't paid close attention to it. Just think about tie-dye, maxi dresses, and lace ruffles are all bohemian details. Some people love to wear these looks all the time, but if this concept is new, you can add some accents to transform every outfit.
Regarding brands that nail this style, think about Zimmermann, Ulla Johnson, and Chloe. Their dreamy designs are perfect if you want to take on the trend. But if you're not into high fashion, don't worry. Boho is for everyone! You can shop these styles at mall brands like H&M and Zara, especially in their summer collections. Here are some ways to get started.
Layering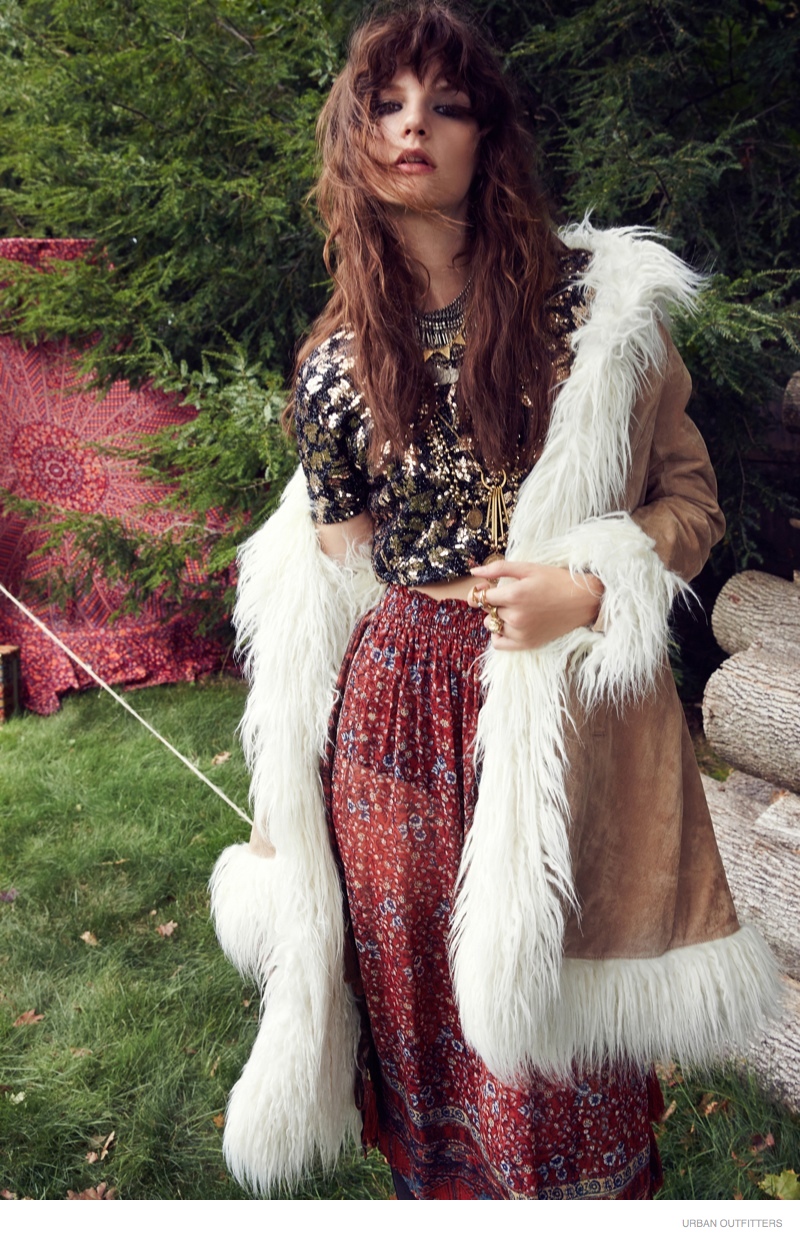 Layering is vital for boho style. Think about long maxi skirts, relaxed blouses, and flowy pants. Top it off with a rich brocade-adorned coat for the ultimate free-spirited look. It is not only about your clothes but jewelry and accessories as well. Longline necklaces, glittering rings, and wide-brimmed hats will have you looking like a boho dream.
Oversized & Relaxed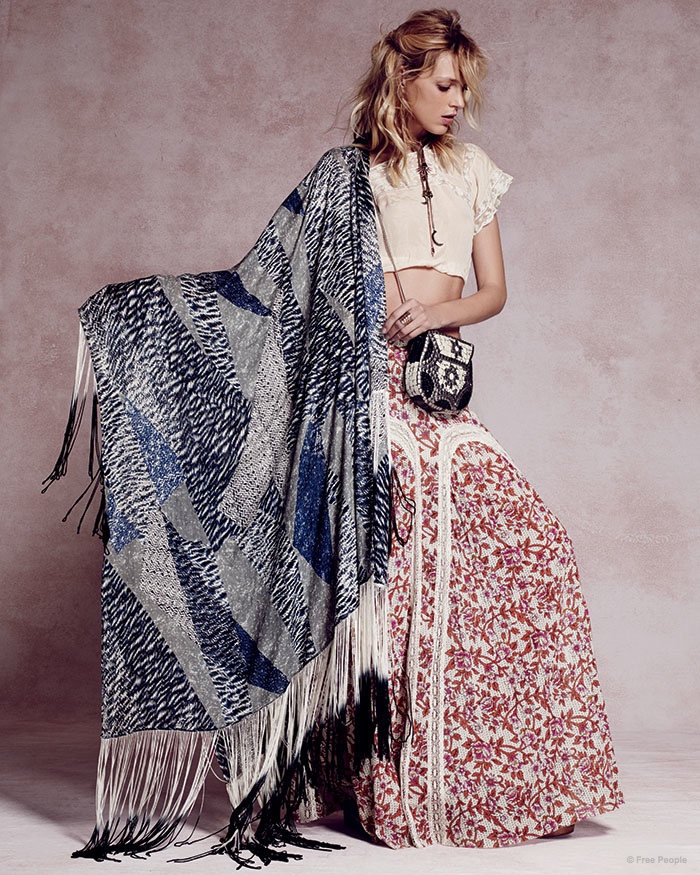 Another key to conquering these aesthetic outfits comes down to the oversized silhouette. Although roomy styles can look amazing, ensure you do not look haphazard. So if you wear a relaxed pair of pants, wear them with a fitted top or vice versa.
Focus on proportion, especially if you have a petite frame. Remember that sometimes less is indeed more.
The Flower Crown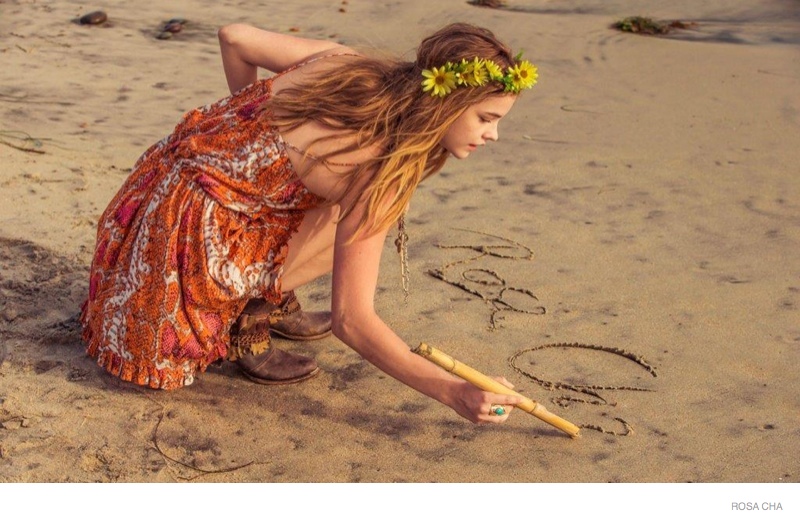 In significant part to music festivals and fashion bloggers, the flower crown has become ubiquitous with bohemian style. This youthful accessory can easily bring some fun to any outfit.
And although the floral crown can take your outfit to the next level, you can easily tone it down for everyday wear. Wear a clip with floral adornment, a flower headband, or a floral print ponytail holder to channel your inner flower child.
Statement Accessories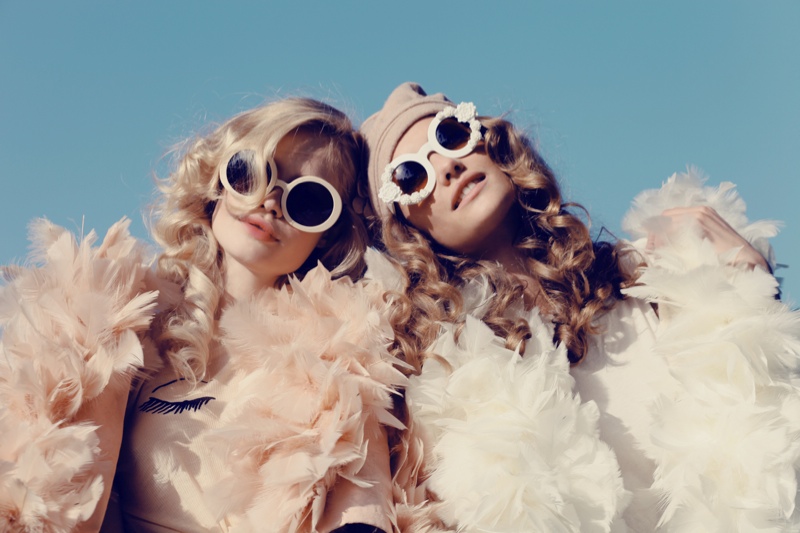 If you want to conquer this style, accessories are the final touch. A retro-inspired pair of sunglasses or a statement necklace is all you need to bring a little flair to your wardrobe. You can also easily wear a printed scarf to add a pop of color to your look.
Switch it up and mix and match for an eccentric look. Fringe earrings or large hoops can bring some next-level style to your outfit.
Flared Pants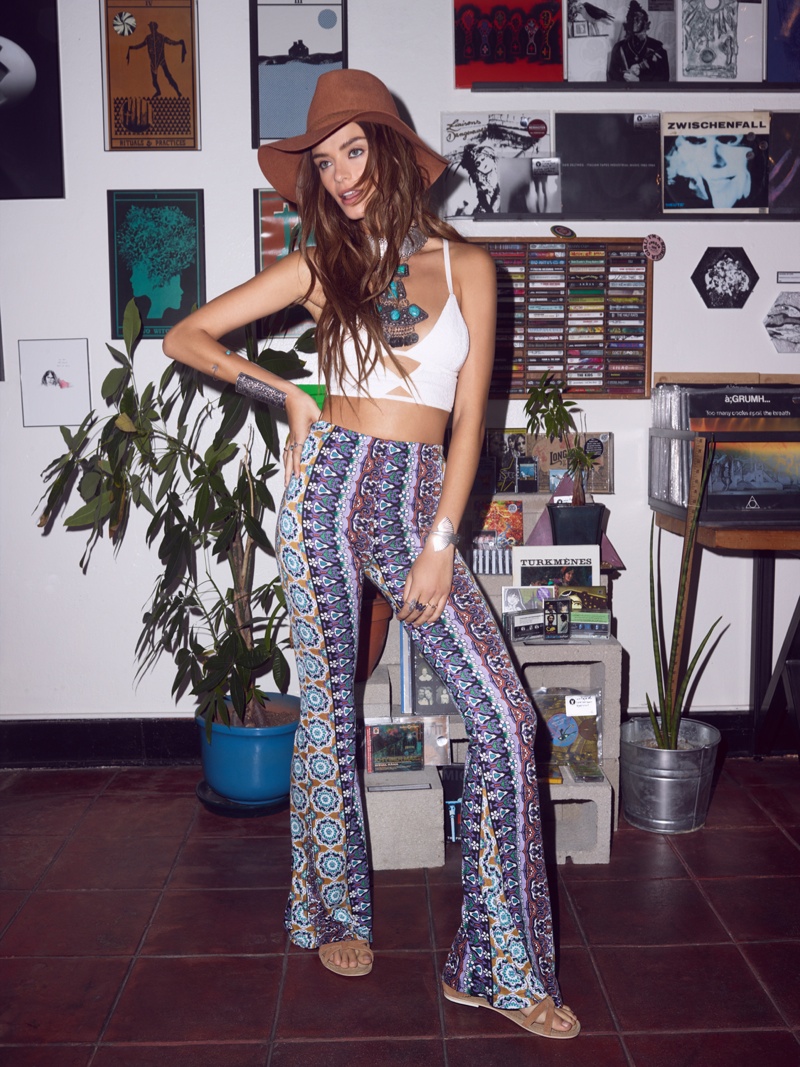 You may think flare pants should be left in the 1970s, but the retro style has made a significant comeback in recent years. Instead of going for an exaggerated flare, keep it simple with a more narrow version.
Wear it with a dramatic print, or keep it simple in denim pants. The flare-style pant goes perfectly with a peasant top or embroidered coat during cooler months. We also think jeans in a flared silhouette bring casual yet chic vibes. For more of a statement, you can opt for a jumpsuit.
Fringe Accents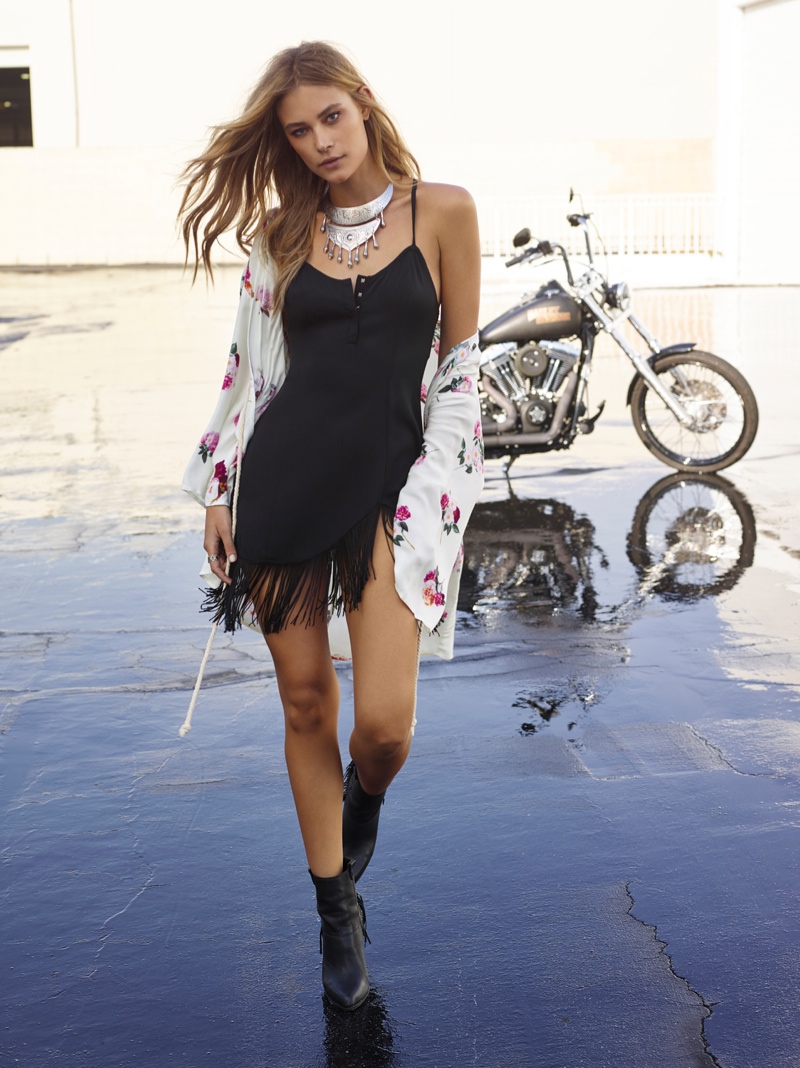 Get ready to show off your playful side by embracing fringe. A fringe dress will undoubtedly make heads turn when worn with a kimono jacket. If you want a more minimal fringe style, look for a dress with a frayed hemline. You can even look for a bag or fringed ankle boots with tasseled accents for some serious boho style.
Lace with Edge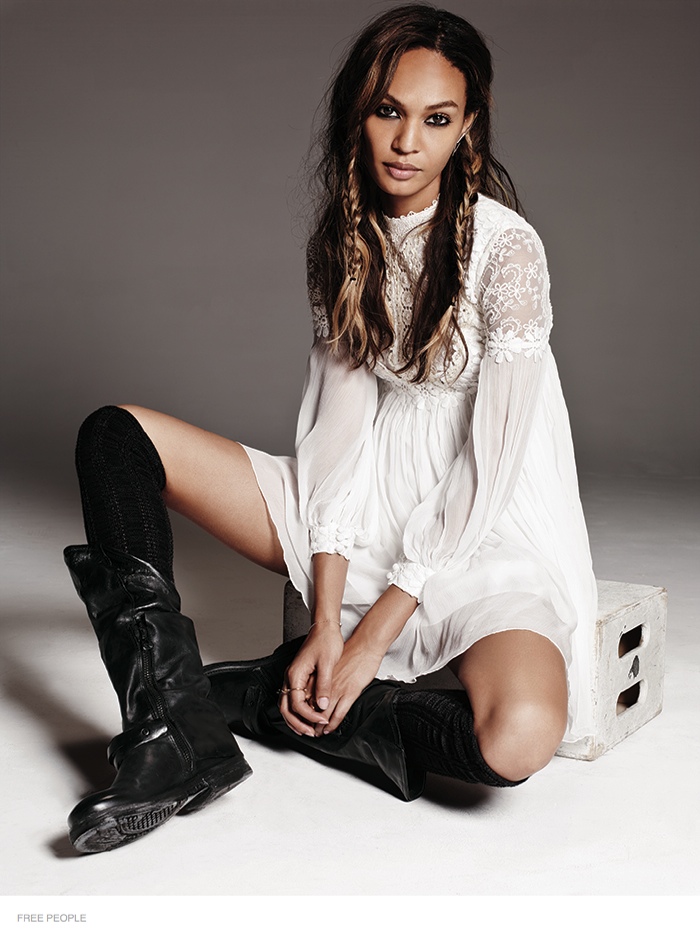 Lace may seem like an old fashion material, but you can make it new again. A simple white maxi dress adorned with lace truly channels a Stevie Nicks-inspired look. Or, if you are not a fan of dresses, you can find a lace top to show off this look. Add some edge to your lace look with a leather or denim jacket and suede boots.
Scarf Story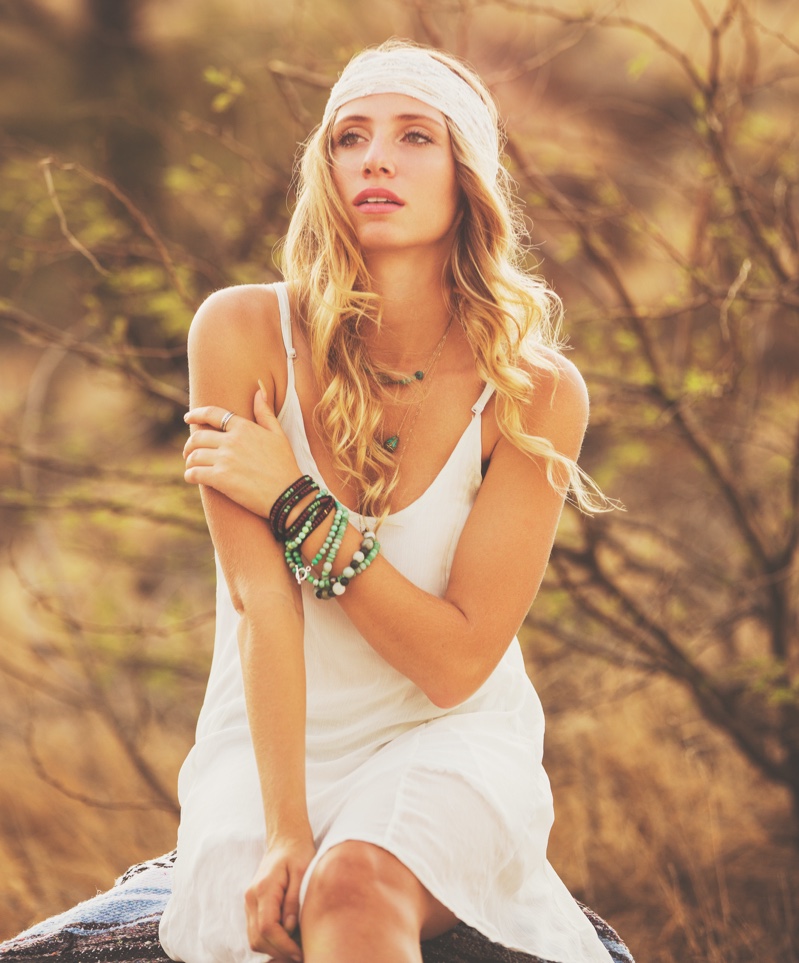 A fabulous boho-style scarf is one way to bring a touch of pizzazz to your everyday outfit. Instead of wearing a scarf around your neck, wrap it around your head for the seventies-inspired look. Not only is it stylish, but it can also cover up a bad hair day. If you don't want to wear a scarf, you can easily tie it around the handle of your favorite bag.
Hats: The Finishing Touch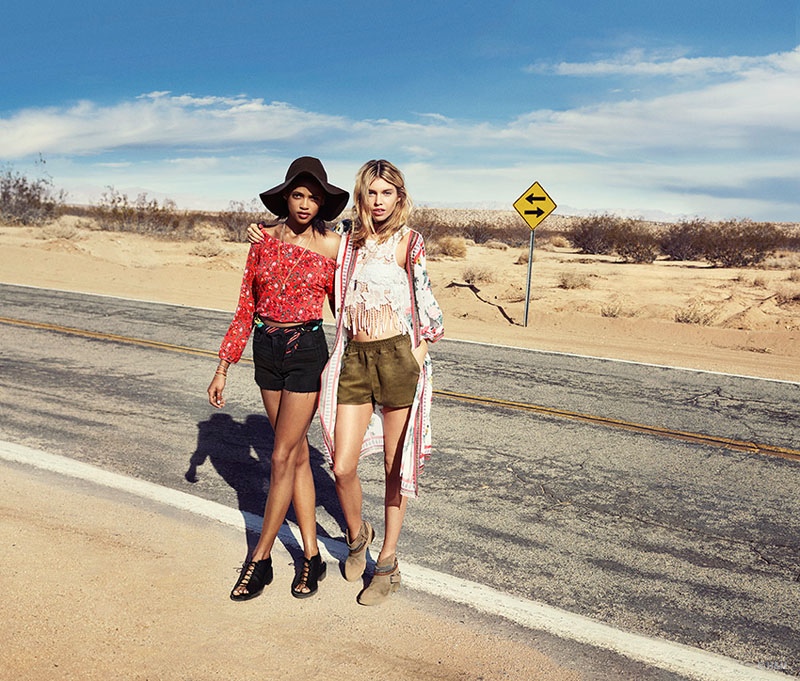 A bohemian look is perfect for you if you're a girl who loves hats. Wearing a floppy hat can protect you from the sun and spice up a simple top and jeans ensemble. When it is summer, a straw hat works well. But for cooler months and weather, look for wool or felt styles. Don't be afraid to pay with color and prints. It's all about making a statement.
Prints Mix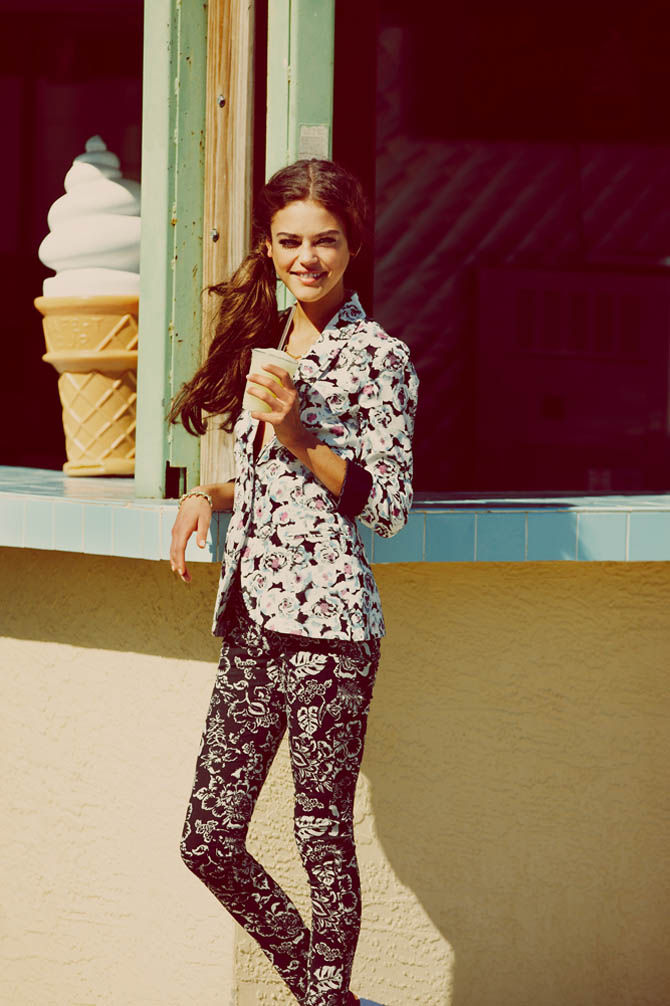 Throw away all the black in your closet because boho style is about mixing and matching prints. Don't be afraid of color. It can be daunting to mix prints, but follow these tips. First, look for patterns on similar scales.
So don't mix a huge floral with small stripes. Then, look for a similar color scheme. Pairing hot pink with navy doesn't work, but burgundy and navy work perfectly. And when in doubt, just go with your instincts!
Footwear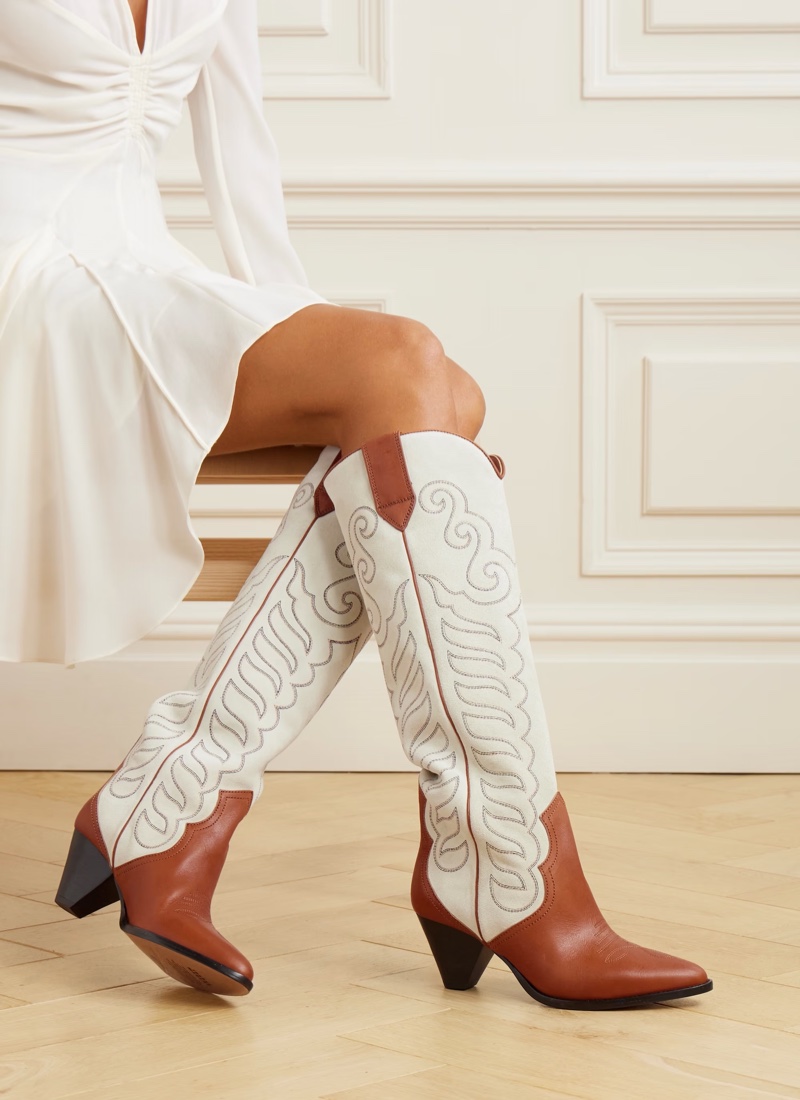 Footwear plays a pivotal role in defining the overall aesthetic. Two standout styles that perfectly encapsulate the boho spirit are cowboy boots and sandals, each bringing a unique dimension to the look. Cowboy boots, a classic staple, have evolved beyond their traditional roots, now embodying the Coastal Cowgirl trend.
Picture these boots paired with flowing maxi dresses or distressed denim for a look that's effortlessly chic. On the other hand, sandals, ranging from strappy to embellished, offer a lighter, more laid-back approach.
Jewelry: Sustainable & Retro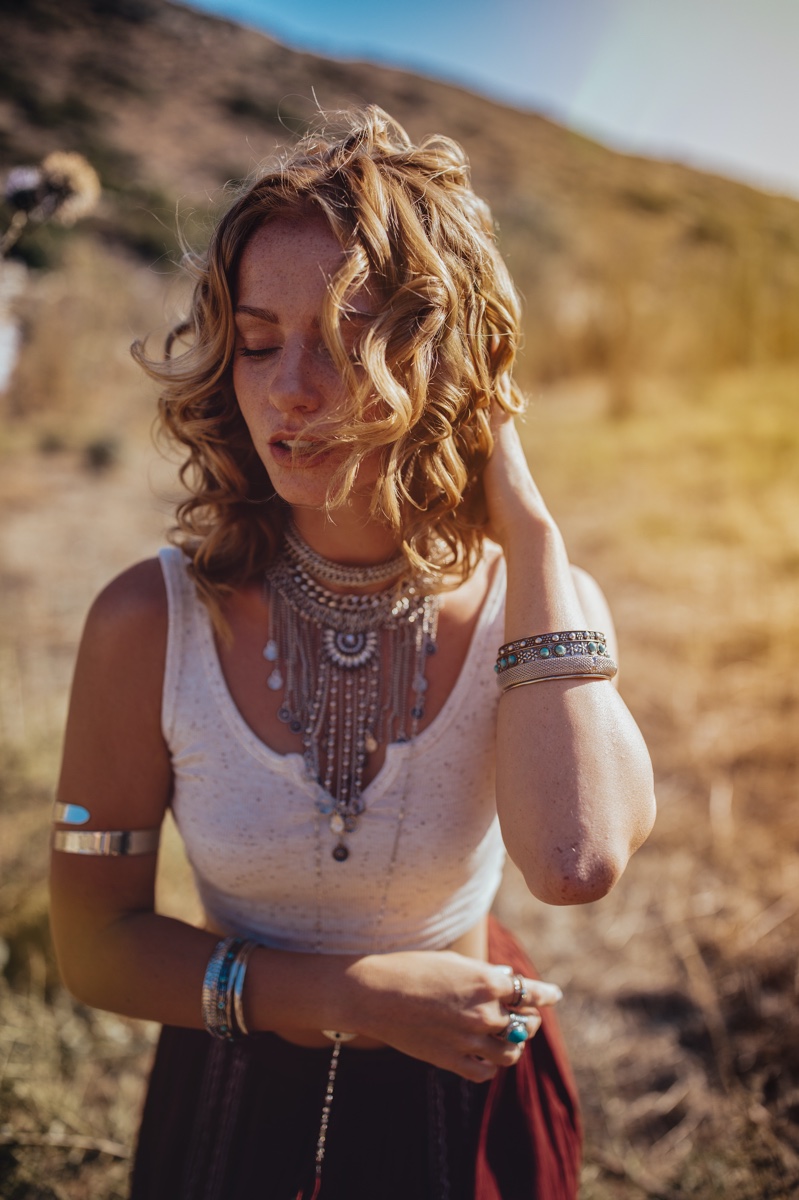 Jewelry in bohemian fashion is a statement of individuality and a nod to cultural influences. The 1970s, a significant era for boho style, introduced an array of iconic jewelry pieces that continue to inspire. Think chunky wooden bangles, long beaded necklaces, and turquoise accents, each piece telling its own story.
In today's fashion scene, these vintage inspirations are being reimagined through the lens of sustainability. Artisans and designers are increasingly focusing on eco-friendly materials and ethical production methods, aligning with the bohemian ethos of living in harmony with nature.
Bohemian Fashion Icons
In the world of fashion and entertainment, numerous celebrities have adopted the boho trend, effortlessly blending its charm with their unique styles. Below, we highlight stars who exemplify bohemian elegance, offering inspiration for easily incorporating this aesthetic into your wardrobe.
Kate Moss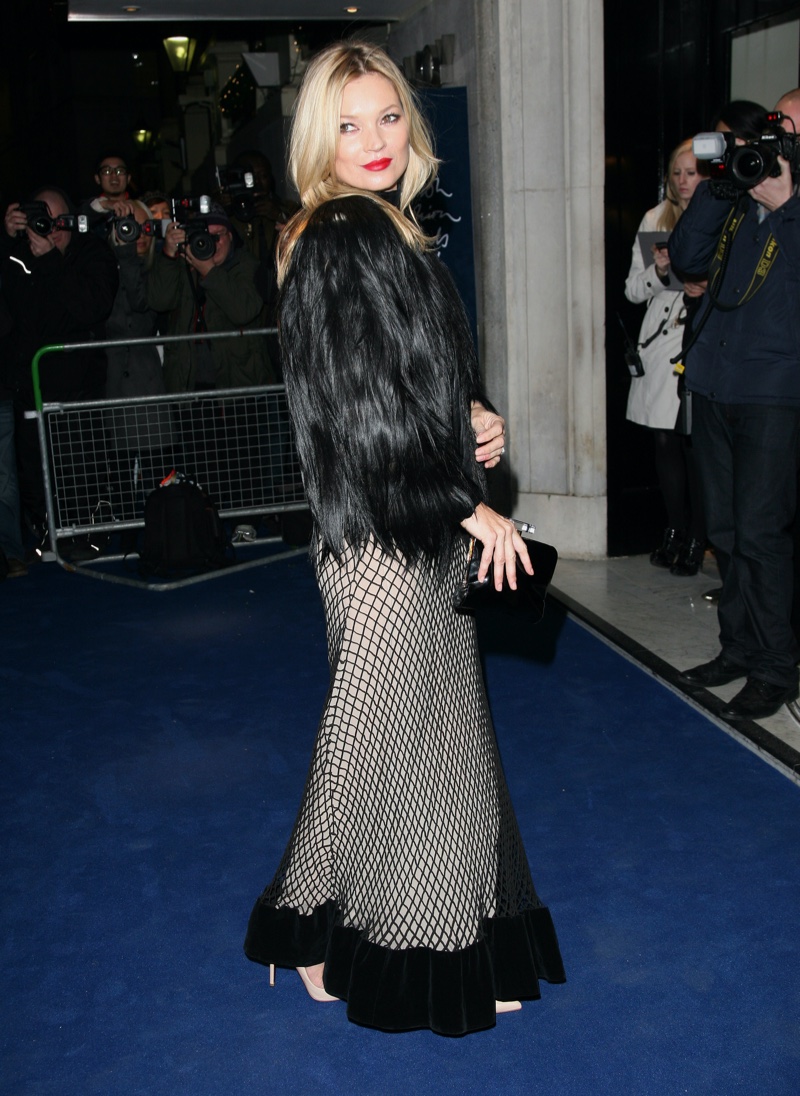 Stars like Kate Moss wear boho clothes and make them look effortlessly cool. The British supermodel is one of the most important fashion icons of recent years, known for her relaxed silhouettes.
She is the quintessential ambassador of rock chic bohemian style. Kate cultivates a chic aesthetic reflected in maxi-length silk dresses, jean shorts, low-heeled boots, and billowing maxi skirts with slits. 
She often combines these garments with leather jackets, blazers, and denim jackets. As for boho accessories, Kate chooses extra-large bags, sunglasses, and hats of different styles. The model also wears statement necklaces in addition to her signature wavy blonde hair.
Zoe Kravitz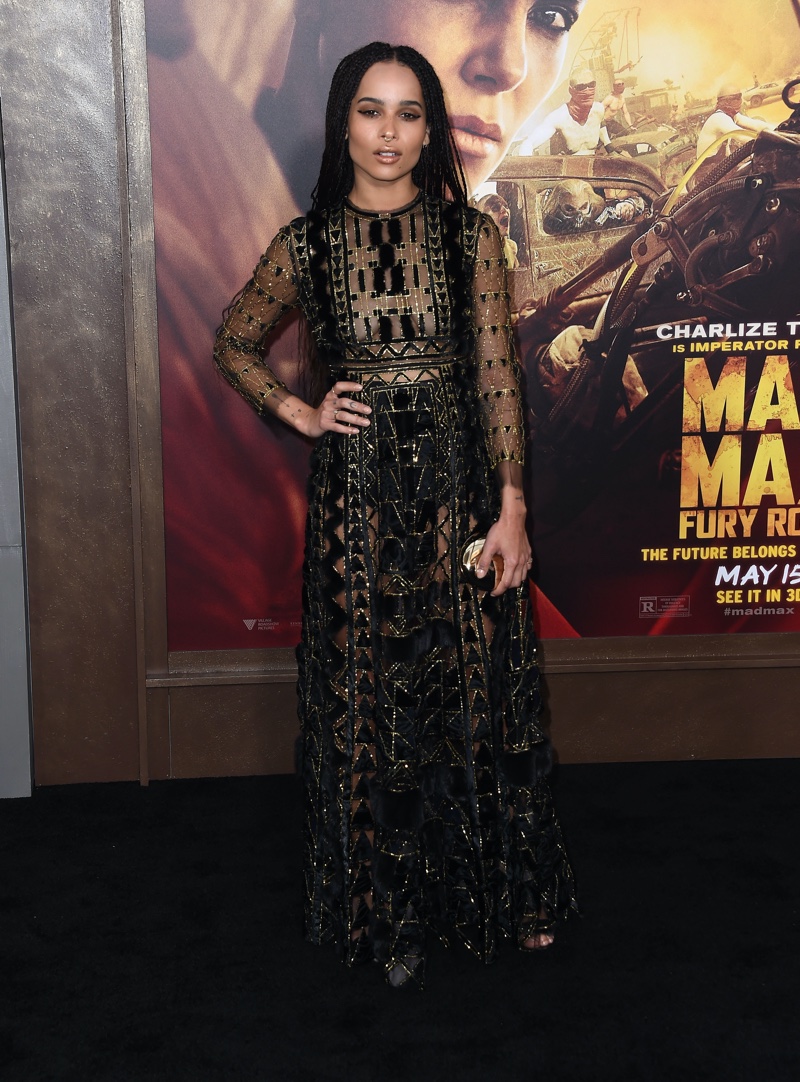 Meanwhile, Zoe Kravitz is proof that young stars love this way of dressing, too. The actress, model, and singer is an international It girl who is known for her cool style. She linked up with top fashion brands like Balenciaga, Saint Laurent, and Calvin Klein for advertising campaigns. The multi-hyphenate cultivates bohemian style through fabulous outfits. 
Zoe usually wears long silk dresses, jeans, ruffled skirts, slouchy sweaters, romantic blouses, flat sandals, and low-heeled boots. Zoe also experiments with more risky outfits when it suits her. For accessories, she chooses statement jewelry and oversized bags.
Sienna Miller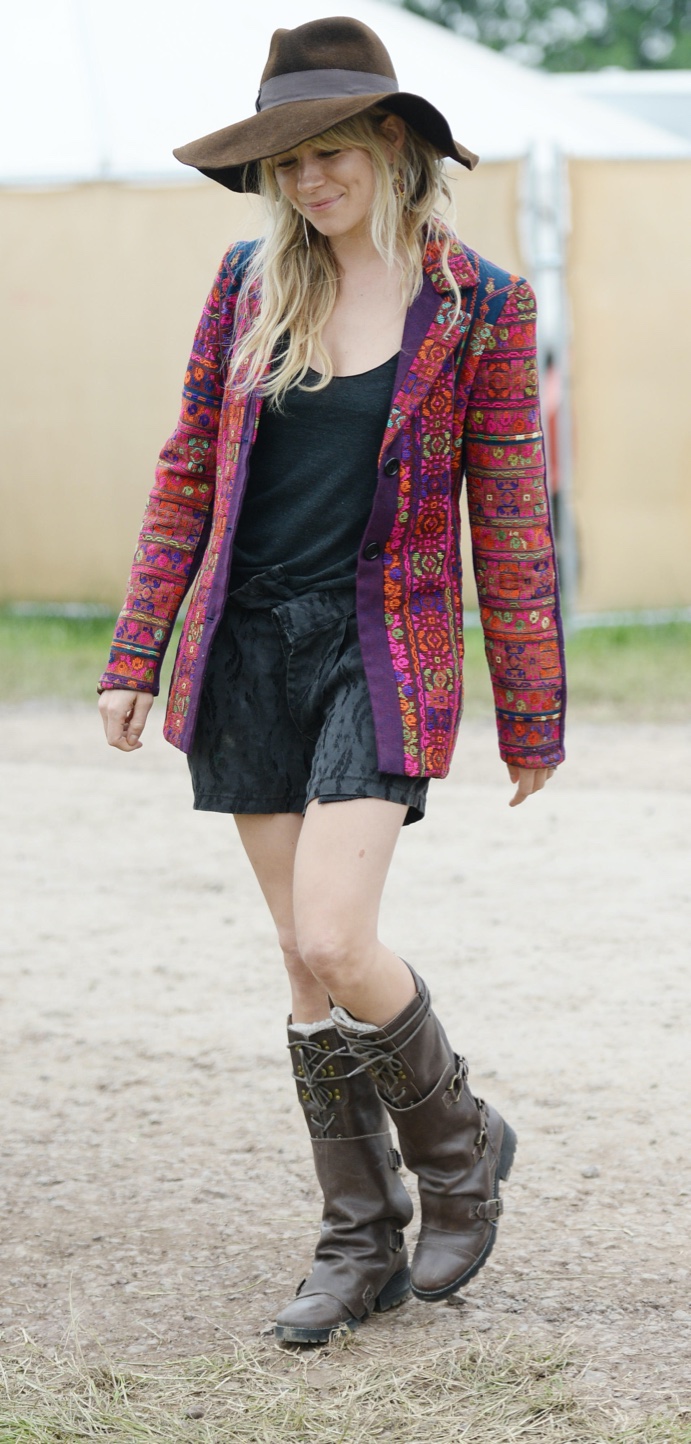 Sienna Miller is an American-British actress, model, and fashion designer. The blonde beauty is a fashion icon and is well-known for her boho style. Sienna has excelled at playing very different characters throughout her career. However, she dictates trends by the way she dresses. 
When people wonder, "What is bohemian style?" they often look to Sienna for the answer. Sienna wears a sophisticated twist on the aesthetic with psychedelic print shirts, embroidered maxi dresses, fringed garments, comfortable jeans, and low heels.
As for accessories, the famous actress wears sunglasses, basic bags in neutral colors, big earrings, and statement necklaces. 
Vanessa Hudgens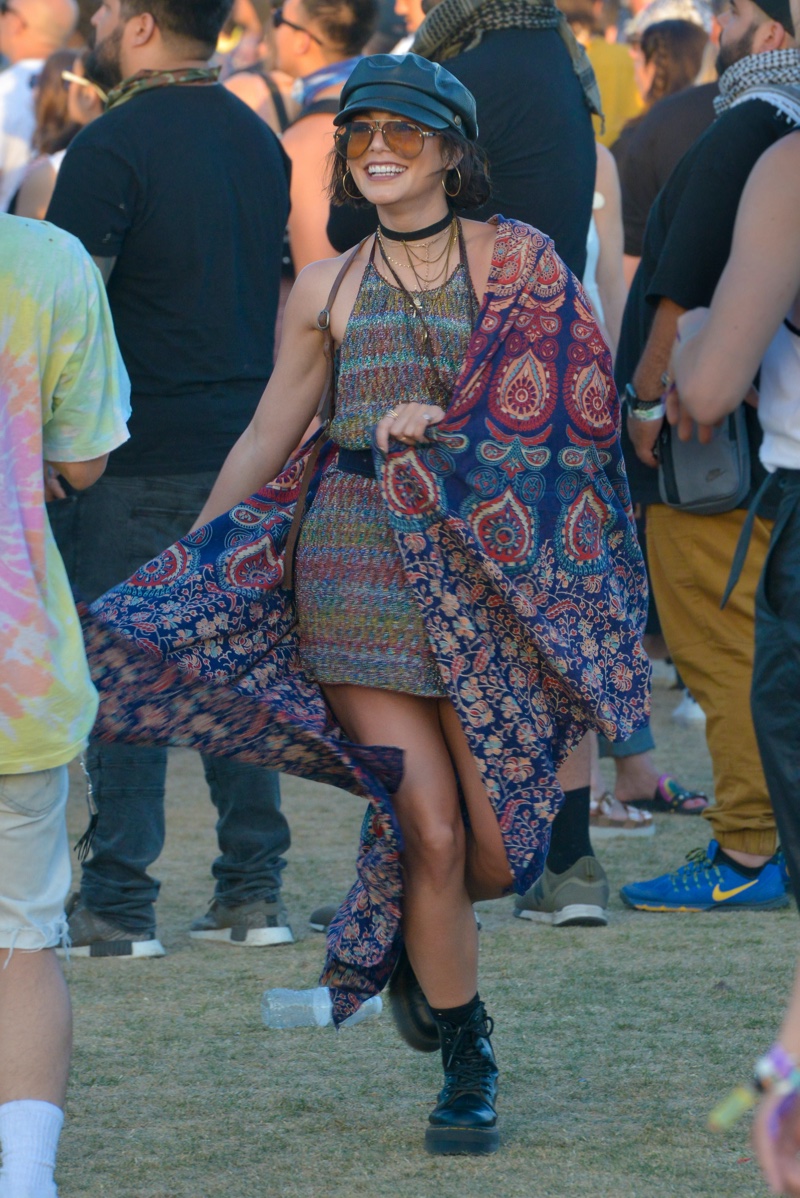 Vanessa Hudgens is an actress who first came to fame in the Disney Channel's High School Musical movie series and has a strong sense of personal style. The actress represents bohemian style well, has worn boho outfits to music festivals and has been referred to as the Queen of Coachella.
Vanessa usually wears long dresses, tops woven in silk thread, maxi-length skirts, and strappy flat sandals. As for accessories, she chooses silver jewelry, wide-brimmed hats, sunglasses, and large bags.
Nicole Richie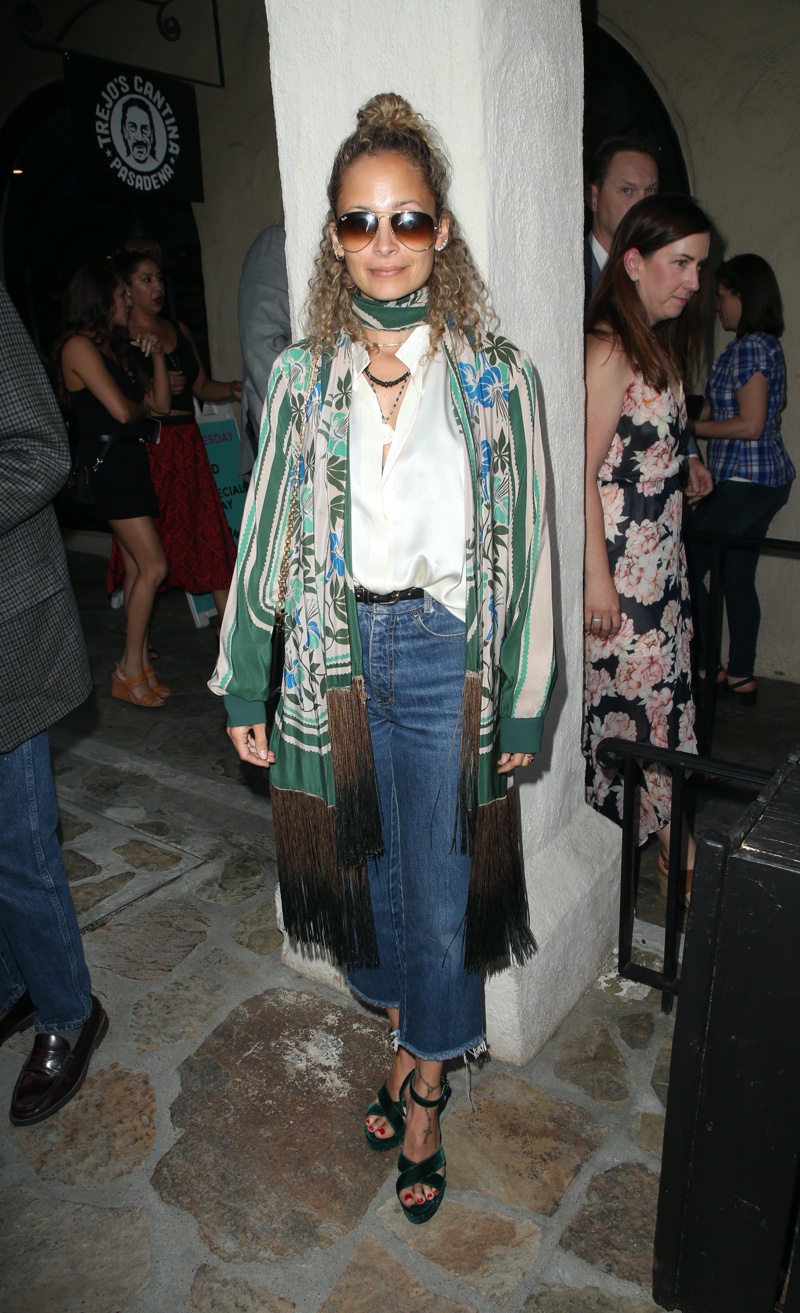 Nicole Richie is a reality TV star, influencer, and fashion designer who perfectly represents today's sense of bohemian style.
Unsurprisingly, she opened her own fashion brand, House of Harlow 1960, initially with jewelry but soon expanded into apparel. Now, the label offers boho-inspired jackets, dresses, and jewelry. Fans of the aesthetic can't go wrong with these trendy designs. Frequently, the fashion brand has collaborations with online retailer REVOLVE.
Nicole has manifested a carefree yet polished aesthetic with maxi dresses featuring psychedelic prints, mini skirts with ruffles, fringed vests, floral prints, and long boots with low heels. As for accessories, Nicole chooses straw hats, fabric bags with worldly prints, and statement jewelry.
Stevie Nicks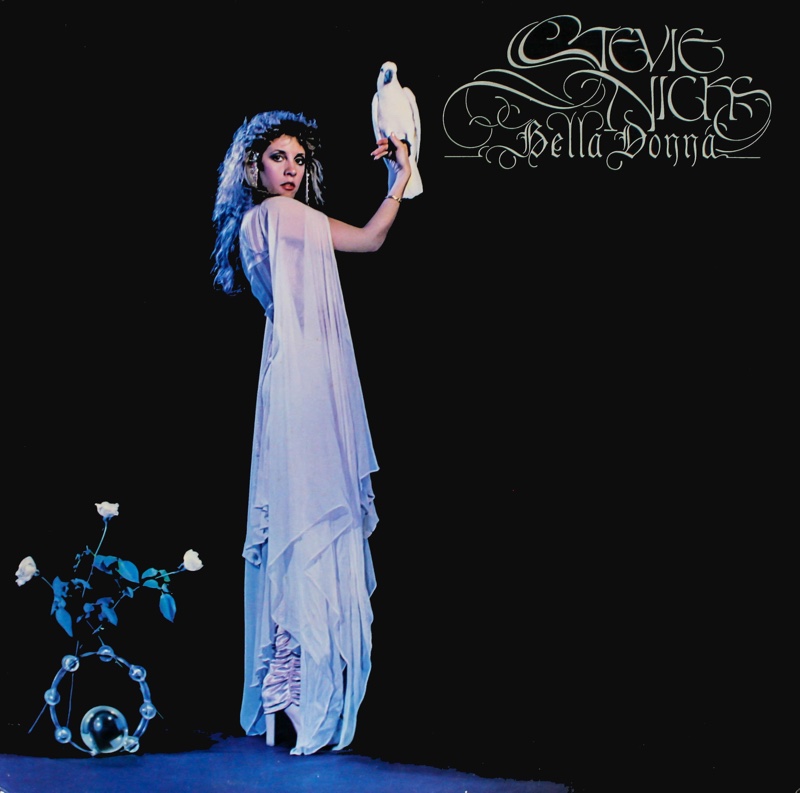 Stevie Nicks is an iconic singer known for her solo career and being a part of the rock band Fleetwood Mac. She was a pioneer of the bohemian style in the 1970s, and today. Stevie often wears hippie outfits, embroidered capes, flowing dresses, and maxi skirts.
Because of how she dresses and the way her style resonates through the decades, she is the ultimate queen of the style. Stevie chooses hats, scarves, big bags, and bold jewelry when it comes to accessories. Although elegant, her aesthetic also includes a confident, carefree attitude.
Florence Welch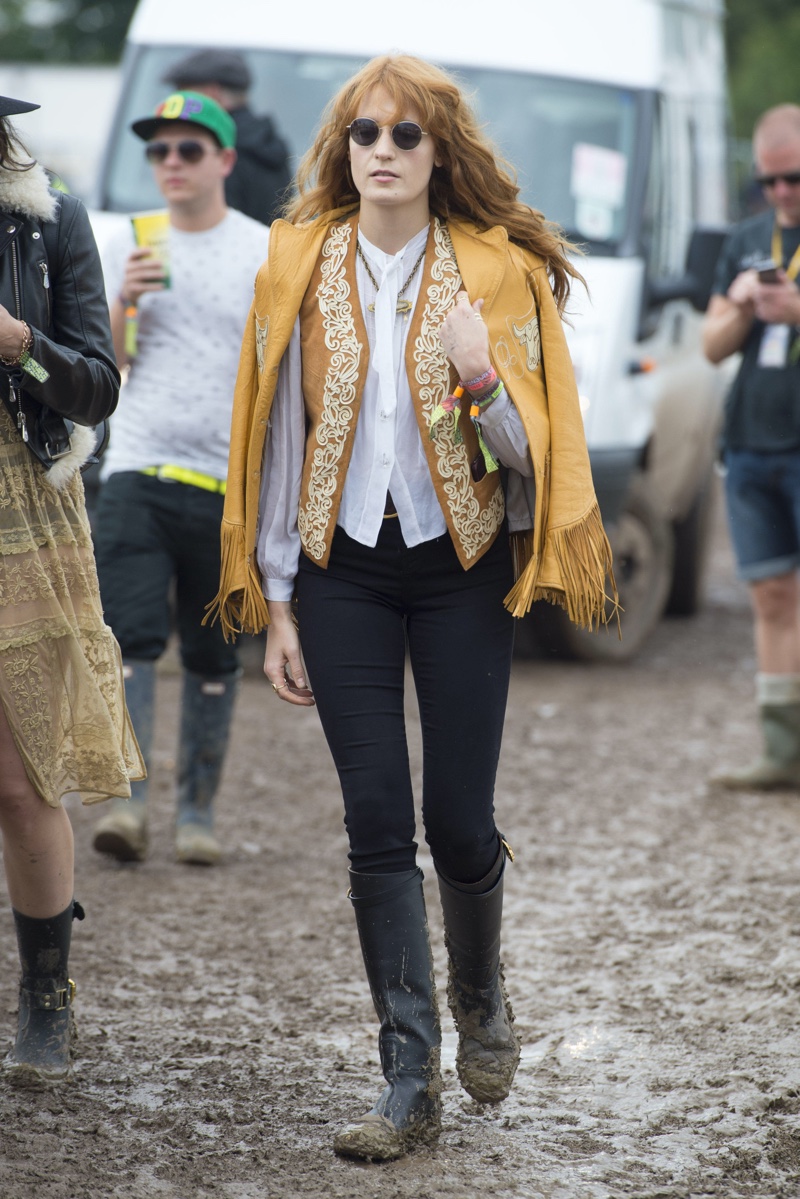 Florence Welch is a British singer and lead of the indie rock band Florence and the Machine. The redhead has a unique sense of fashion, which is why she stands out for how she dresses. 
The star has even appeared in multiple campaigns for the Italian luxury brand Gucci. Florence cultivates bohemian style through her original outfits. The singer loves the horror genre, reflected in her aesthetic style. You could say that she has a gothic boho style that looks great on her.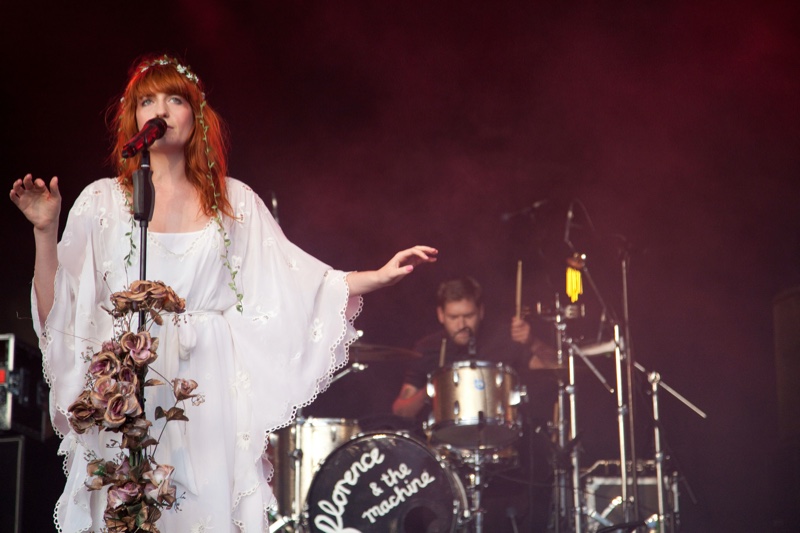 Florence usually wears floral print dresses, romantic blouses, long maxi-style dresses with belts, flat sandals, and embroidered ankle boots. Regarding accessories, she wears jewelry with images of skulls, snakes, and crosses. She likes to wear braids and uses understated makeup. Her aesthetic is rebelliousness, both in music and fashion.
Cher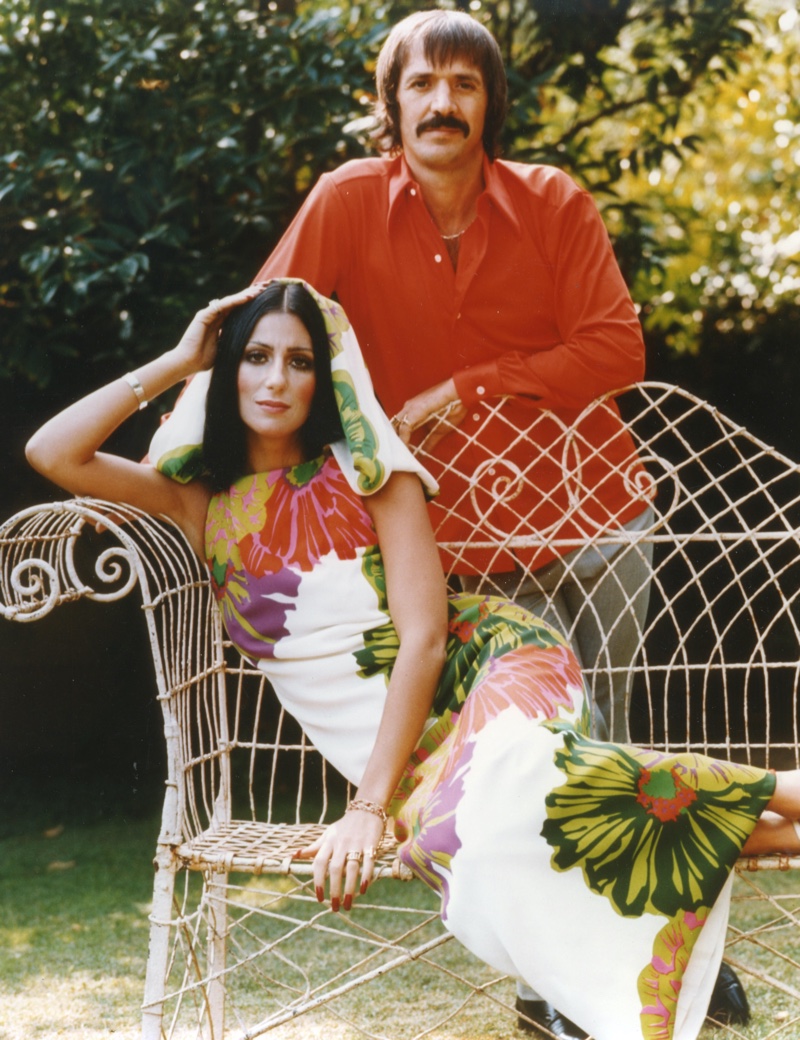 Cher is an American singer, actress, and pop culture icon. Throughout the decades, she has attracted attention for her extravagant way of dressing. Known for being ahead of the fashion trends, she helped bring boho style to the mainstream in the 1960s.
Cher cultivates the aesthetic through long dresses with psychedelic prints, maxi skirts with slits, romantic blouses, tunics with bold patterns, and embroidered shirts. As for accessories, Cher is known to wear headpieces and bold jewelry.
Her hair is as varied as her style. Cher has worn curls, long, straight hair, short hair, and bangs. Cher's aesthetic is uniquely wonderful. She doesn't follow any rigid pattern regarding dressing, which is something to be admired. 
Cultivating a Free Spirit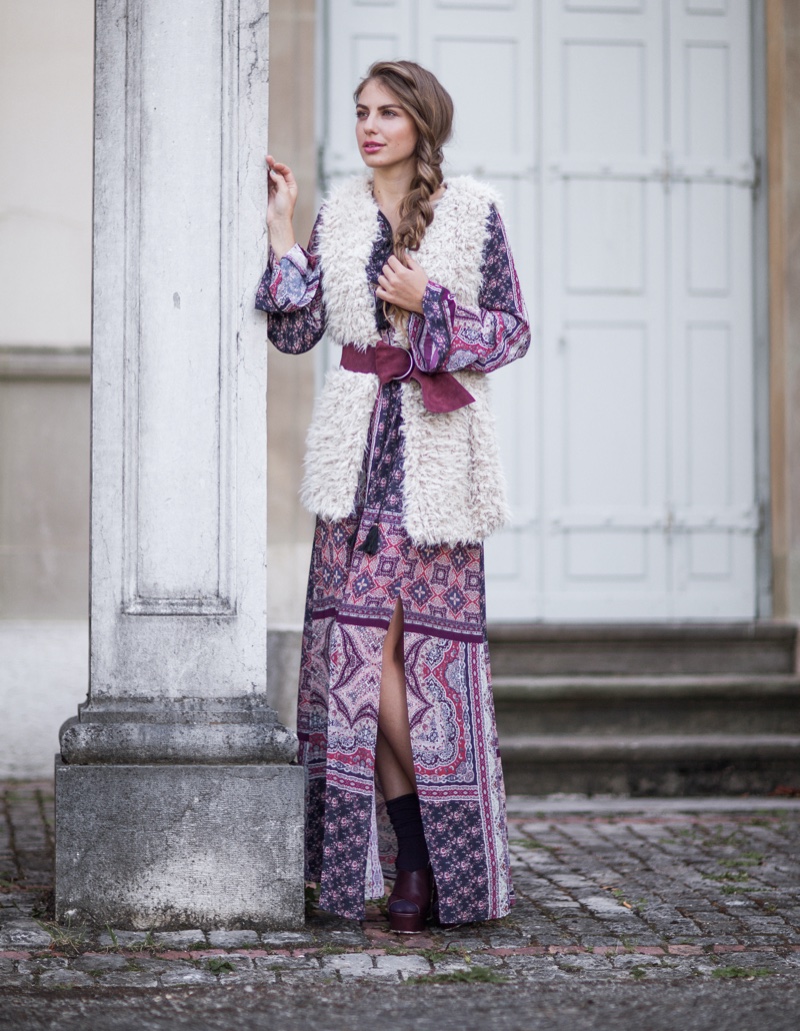 As we journey through the rich tapestry of boho style, it's clear that it can be an aesthetic and lifestyle. With its free-spirited roots and romantic flair, it beckons you to embrace your individuality and express your personality through your wardrobe. It's about finding that perfect balance between comfort, style, and self-expression.
So, dive into the world of bohemian fashion, where the only rule is that there are no rules. Mix and match prints, layer to your heart's content, and accessorize with a touch of vintage charm. Whether you're channeling icons like Stevie Nicks or adding a modern twist with sustainable jewelry, this style is all about making it your own.
Joanna Elizabeth

Source link